She is constantly posting pictures of herself across social media platforms. Pictures of her lips pouting on Facebook. Pictures of her butt on Instagram, pictures of her eyes on Facebook and Instagram, pictures of her bellybutton on Instagram and Facebook. Is it insecurity I wonder, is it driven by a compulsive need for compliments? Who knows, perhaps it is pride laced with mediocrity, perchance it is a superiority complex. A never-ending urge to look, appear, do and be better than the next man. Or in this case, woman.
With her pictures come all manner of affirmations. "Self-love is the best love." Who said so? Or "Stay slaying." Whatever that means. Or "Life is too short to not have fun." Fair enough. Or "Meeee." As if me with one e isn't good enough. Still, the most pathetic affirmation of the bunch is the ill-disguised lonely state of "Crushing on myself." Who does that? Who crushes on themselves?
I told her not to be self-absorbed. She told me to go get a life. I asked her if she already got that life herself, she said, "Whatever." I told her beauty is unmerited favor. Beauty is luck I said. It is not a talent I rationalized. I told her she shouldn't be good only at looking good. There would come a time when she wouldn't look as good. What would become of her then? She answered with "You are a hater." I said, "Am not hating, am empathizing."
I asked her what her future aspirations were. She gave me a vague answer, "I want to be in a happy place." I told her there is no such place and to be more specific. She said she wants a happy family. I asked her a question then. I asked… "Who would you like to marry you?" She said she wanted a loving, loyal and financially stable man. I asked her another question then. "Are you loving, loyal and financially stable yourself?" She answered with silence. "Then why should a loving, loyal and financially stable man marry you? What does he have to gain from the arrangement?" She wasn't able to answer yet again. I smiled and went on to tell her a simple truth. One as universal as the sun, a truth as sure as the rain.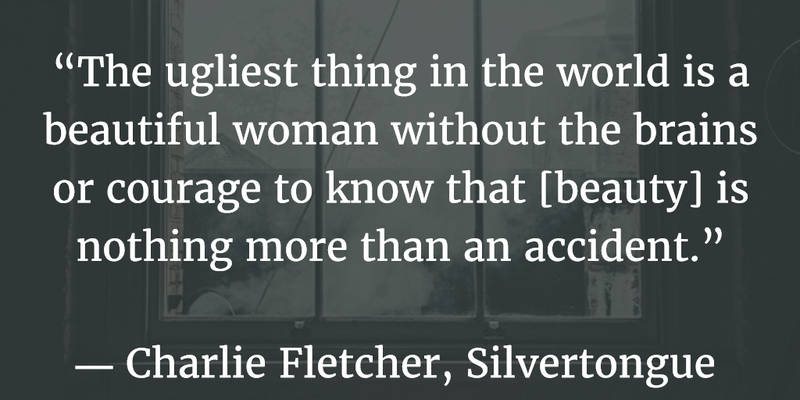 "Beauty is luck, No one works for it. Don't let looking good be your defining feature. Beauty can get you places yes, it can open some doors for you I agree…but beauty fades…and when it does…go figure. In the meantime, it hasn't. If you keep using it to get the things you think you want but which in real sense you don't need, then you are no better than the prostitutes that line the streets at night. Indeed in your hypocrisy, you are worse than they.
In conclusion, no one respects a beautiful prostitute, but everyone respects a beautiful singer, lawyer, actor, teacher, author, business woman. You get my point. Get something to be good at and be good at it. Let not your beauty be who you are, but rather let it compliment who you are."